What to do in iceland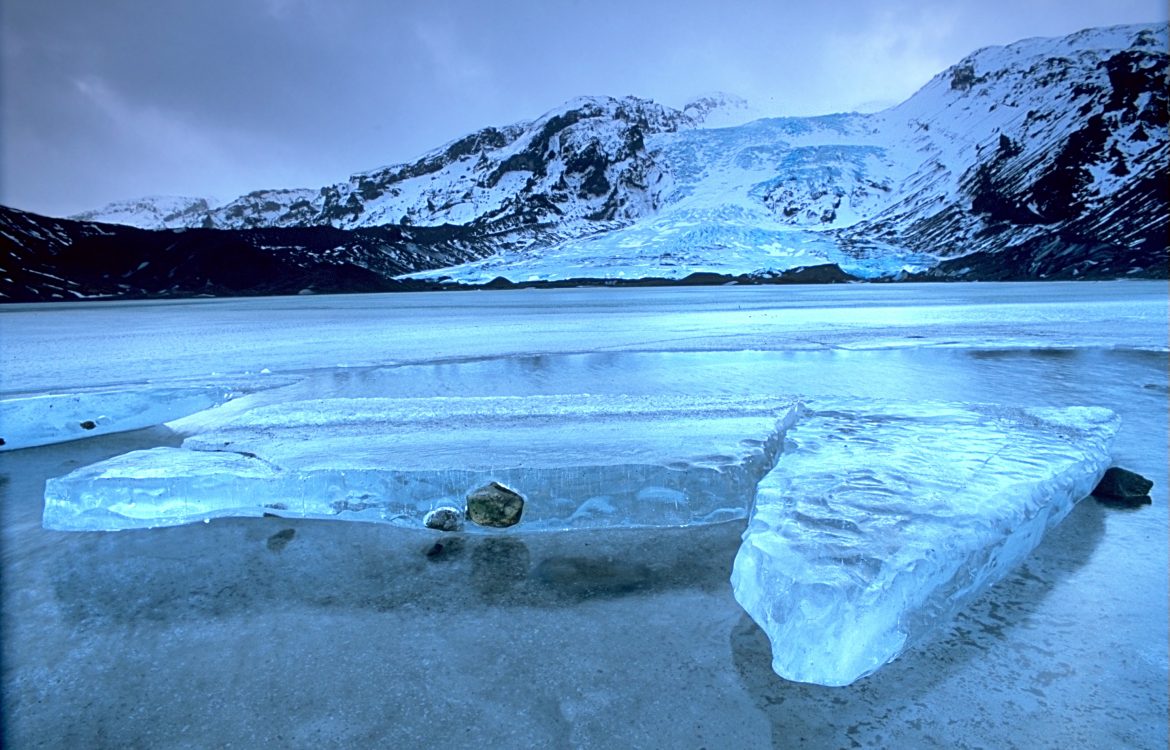 Icelanders are often asked: what do you recommend? What are the most exciting and unique things to do in Iceland? Where can you find the country's most beautiful locations? Read on to discover our suggestions for what to do and where to go in Iceland.
---
---
An island of striking landscapes, where rivers run through deserts and molten lava erupts from ice, Iceland is best described as a realm of stark contrasts. It is a country where the natural elements perpetually dance between the primordial poles of fire and frost, during winters with endless nights, and summers where the sun never sets.
It can be a little overwhelming, therefore, to decide what to do and where to go in Iceland. There are so many unique attractions and differing landscapes that fitting them all into a holiday may seem like an insurmountable task.
There are some sites and activities, however, that come highly recommended to all with the time and means to get to them. Below is a summary of our top ten things to do and places to go in Iceland, in no particular order.
Please note that this list is geared towards those who are coming to Iceland to enjoy and witness its spectacular nature, rather than to embroil themselves in its fascinating culture. If you are more interested in the latter, this guide to culture tours in Iceland.
---
---
10. Witness Snaefellsnes Glacier and Volcano
If you want to see just how diverse the landscapes and features of Iceland are, all you need to do is plan a day trip to the Snæfellsnes Peninsula. It has the nickname 'Iceland in Miniature' due to the various sites that can be found along it, and while all are beautiful, none compare to its crowning glory, Snæfellsjökull.
Snæfellsjökull is a twin-peaked glacier that sits over a volcano on the peninsula's tip, surrounded by jagged lava fields and a dramatic coastline on three sides. It can be witnessed from some of the area's other top sites, such as the all-but-abandoned hamlet of Búðir and the Lóndrangar sea stacks.
The site has such an important place in the heart of Icelanders that it was declared a National Park in 2001. It shares this status with only two other places in this country (both of which are mentioned in this list).
---
---
Many pieces of art, particularly literature, have been inspired by Snæfellsjökull, most famously Jules Verne's 'A Journey to the Centre of the Earth'. It bestows the same sense of inspiration upon every guest who looks upon it.
Snæfellsjökull can be seen in very clear weather from Reykjavík by gazing across Faxaflói Bay, but there is no comparison to visiting the site itself. If you have elected to rent a car, it is possible to drive to the glacier and back within a day. Many self-drive tours, such as this six-day winter self-drive, include time on the peninsula.
---
---
There are also many guided tours that can introduce you to Snæfellsjökull and its surrounding features. If you want to do more than just sightseeing, check out this tourwhich includes a snowmobiling trip on the glacier's icy surface. It is also possible to go caving in the Vatnshellir lava tube within the National Park.
---
---
9. Stroll Down the Beaches of the South
Iceland's South Coast is one of its most popular sightseeing routes, and a region everyone should consider when deciding what to do in Iceland. While its waterfalls, glaciers and volcanoes are beautiful, however, it is the beaches here that make it truly unique.
Iceland's glaciers, and the effects of coastal erosion, meaning that the vast majority of its coastline is rocky and craggy, with fjords defining the west, north and east. Much of the South Coast, however, is vulnerable to glacial flooding, which has flattened it out and covered it in black sand.
Most famous of these black sand beaches is Reynisfjara. Like many places in Iceland, Reynisfjara's beauty comes from how stark and haunting its landscapes are. Powerful waves constantly beat the dark sands, and out to sea towards two basalt pillars called Reynisdrangar.
---
---
Like many of Iceland's most striking rock formations, these pillars are said to be trolls, frozen in the light of the morning sun. They face out to Reynisfjall mountain, where you can find rare hexagonal columns carved by nature into the black rock.
In walking distance of Reynisfjara is the magnificent sea-arch of Dyrhólaey. From its peak, visitors can achieve incredible views of the surrounding area, and in summer, will be surrounded by puffins.
---
---
Reynisfjara is not the only beach on the South Coast worthy of note, however. Further to the east is 'the crown jewel of Iceland's nature', the Jökulsárlón Glacier Lagoon, which sits by the Diamond Beach.
All year long, the lagoon is filled with icebergs, which, after breaking from a glacial tongue, slowly make their way towards the ocean. When they reach it, the waves push them onto shore, and the result is mesmerising.
The contrasts of the Diamond Beach are what make it so beautiful. The many shades of blue in the ice are brought out by the white of the surf, which itself gleams against the black sands. Add in the colours of the Northern Lights or the hues of the midnight sun, and you have yourself a site that appears as if it were drawn from a fantasy novel.
As if the site were not complete enough, many seals can be seen throughout the year playing both in the lagoon and out to sea.
---
---
When visiting either of these beaches, remember that the sea is extremely dangerous due to cold water temperatures and heavy currents. Reynisfjara is particularly perilous, due to the sneaker waves that unexpectedly surge upon the shore.
Swimming is absolutely forbidden, and you should keep at least 20 to 30 metres (67 to 100 feet) from the surf at all times.
---
---
8. Enjoy Natural Treatments at the Blue Lagoon
The Blue Lagoon, is a geothermal spa and perhaps the country's most well-known feature. When considering what to do in Iceland, many guests put this at the top of their list.
The water here is an opaque, milky blue, unlike anything found anywhere else on earth. It is rich in minerals, thriving with good bacteria, and silica masks are available for all guests; these factors have led many to claim the lagoon has healing properties for mind, body and soul.
The Blue Lagoon is also surrounded by incredible nature; it is located on the volcanic Reykjanes Peninsula, known for its stark and haunting landscapes. Lava fields, therefore, stretch all around you, coated in grey moss; when witnessing this through a veil of steam, the impact is otherworldly.
---
---
Any trip here will rejuvenate even the most worn-out guests, but those looking for something a little more luxurious may want to consider some of the private treatments available. There are, for example, a range of in-water massages you can enjoy; natural beauty treatments tailored for your skin using rare algae and minerals; and specific treatments for those with skin conditions such as psoriasis.
The lagoon is conveniently located just ten minutes from Keflavík International Airport and thirty minutes from Reykjavík, making it the perfect place to start or end a holiday. The Flybus that ferries passengers between these locations often stops there on its way to and from the capital.
Please note that the Blue Lagoon is a top-rated attraction and you must, therefore, book your ticket in advance.
---
---
7. Go Whale Watching in Husavik
Photo from Husavik Traditional Whale Watching
Over twenty species of whale, dolphin and porpoise can be found in Iceland's waters, making it a top destination for whale-watching. While boat tours head out from ports such as Reykjavík and Akureyri, and in places such as the Westfjords you can whale-watch from shore, the most successful tours usually set out from the small northern town of Húsavík.
Often nicknamed the whale watching capital of Europe, this town sits by Skjálfandi Bay, which teems with aquatic life throughout the summer. Harbour porpoises, white-beaked dolphins and humpback whales are seen almost every day, whilst on occasion, lucky guests will also spot an array of other species, such as orcas, blue whales, fin whales and even disoriented narwhals.
Summer is also the nesting season for many species of migratory bird in Iceland, most notably the puffin. These can be spotted on whale-watching tours from Reykjavík, Akureyri and Húsavík, and certain trips, like this one from Húsavík, include a visit to the puffins' nesting grounds.
---
---
6. Escape to the Hornstrandir Nature Reserve
Intertwined with the Sagas, and populated until the early decades of the 20th century, the northernmost part of the Westfjords is called Hornstrandir. Abandoned due to its remoteness and lack of industry, it has found new life recently as an incredibly well-preserved nature reserve.
This wild land is the least populated part of the country outside of the Highlands, but best known for its non-human residents. The great cliffs here, which stand up to 534 metres above the sea, are home to tens of thousands of seabirds. In the overgrown fields, you have a great chance of spotting Iceland's only native land mammal, the Arctic Fox.
---
---
Due to their isolation for near a century, the animals of this region have no problem with humans getting close to them. While feeding wild animals is heavily discouraged, the fearless foxes here would quite happily eat out of the palm of your hand.
The Hornstrandir area is reachable by ferries from Ísafjörður and Strandir district.
---
---
5. Drive the Eastfjords
The Eastfjords of Iceland are sparsely populated and as far from Reykjavík as you can get, meaning only those driving the Ring Road or on a vacation package around the country are likely to see them. Those that do, however, often return saying it was their favourite part of the country.
---
---
The Eastfjords allow you to get in touch with the landscapes of Iceland away from the tourist crowds, providing the tranquillity so many coming here seek. Driving up and down great mountain passes and along dramatic cliff edges, you will expose yourself to magnificent seascapes and incredible views of Vatnajökull National Park and its enormous central glacier.
In spite of its remoteness, the East has several settlements such as Djúpivogur, Seydisfjörður and Egillstaðir where you can find services such as gas, food and a comfortable bed. These traditional towns and villages are surrounded by incredible nature; Seydisfjörður is particularly spectacular, nestled deep within a fjord with sheer cliffs and great ocean views.
As you drive through the Eastfjords, you should keep a keen eye out for its local wildlife. The waters are fertile, meaning marine mammals can be spotted in the waters, and many birds nest in the cliffs. This is also the only region in the country where you can see reindeer roaming free.
While there are countless natural attractions in the area that come highly recommended, such as Húsey and Borgafjörður Eystri, the Eastfjords as a whole warrant a place on this list due to the outstanding beauty that can be found throughout the remote region.
---
---
4. Add an Activity to your Golden Circle Tour
The Golden Circle is one of the most popular sightseeing routes around Iceland. It only takes approximately five hours to complete and takes you to the most spectacular features in southwest Iceland: Þingvellir National Park, the Geysir Geothermal Area, and Gullfoss waterfall.
Most visitors will embark on this route, either alone or on a guided tour.
---
---
Þingvellir is the only UNESCO World Heritage Site on Iceland's mainland. Located in an incredible valley between the North American and Eurasian tectonic plates, it boasts a spectacular landscape of lava fields and forests, interrupted with crystal clear streams.
The Geysir Geothermal Area, meanwhile, has such explosive geysers that the name of the largest became the word for them in English. Though the Great Geysir is largely dormant, its neighbour Strokkur erupts every ten minutes or so, to heights of over twenty metres.
Gullfoss is Iceland's best-known waterfall, surging with enormous power down two tiers into an ancient valley carved out in the last Ice Age. Those who visit on a sunny day will be delighted by the rainbows carving through the mist here.
Due to the popularity of these sites and the fact it only takes half a day to get around them, many tour operators offer additional activities to this sightseeing journey.
Those who don't mind getting a little chilly can snorkel or dive (if qualified) in one of Þingvellir's freshwater springs, Silfra for some of the best underwater sites in the world. The adventurous can add on a snowmobiling trip, which leaves from Gullfoss waterfall and takes you onto the surface of the mighty Langjökull glacier.
---
---
3. Photograph Asbyrgi Canyon
In northeast Iceland, just off of the beaten track, is a natural feature so intricately formed that early Icelanders could only put its existence down to divine intervention. The horseshoe-shaped canyon of Ásbyrgi was said to have been created when one of the hoofs of Oðin's eight-legged horse came in contact with the ground.
The cliffs that surround it, and the plateau that rises from the centre, allow for some of the country's most dramatic views and photographs. The valley is also beautiful from within, filled with thickets of birch, willow, fir, larch and pine; it is so verdant that it barely seems like a location in Iceland.
It is little wonder, therefore, that many myths surrounding the Hidden People of Iceland originate from here.
---
---
2. Hike Through Skaftafell Nature Reserve
The Skaftafell Nature Reserve has such varied and beautiful landscapes that it was once a National Park in its own right; now, it is one of the most alluring, incredible and accessible features of the greater Vatnajökull National Park.
The area is formed by a constant duel between fire and water; you can camp in the greens of a birch wood forest by a beautiful glacial stream, and be just a few minutes' walk from haunting black deserts and dramatic lava fields.
Glacier tongues and lagoons can be found throughout the reserve, all originating at the largest glacier in Europe, Vatnajökull. Those eager to achieve some magnificent views can book a glacier hiking tour on one of these outlets, Svínafellsjökull.
---
---
Even if you don't want to walk on the ice, you can enjoy the many other hiking paths that the area boasts. Most notable amongst these is the trail to Svartifoss waterfall, which flows over a dramatic cliff of black basalt columns.
Skaftafell boasts a convenient location just off the South Coast, just under an hour's drive from the Jökulsárlón glacier lagoon and Diamond Beach.
---
---
1. Explore the Lake Myvatn Geothermal Area
Around an hour's drive east of 'the Capital of the North', Akureyri, is a geological and geothermal wonderland: the Lake Mývatn Area. Actually a series of lakes formed in a series of catastrophic eruptions over two millenniums ago, the area boasts a wealth of hidden gems that visitors should do their all to get to.
The lakes themselves are beautiful, in their formation and the life that flourishes within them. There are dozens of bird species that flock to the waters in summer, and those with an interest in flora should look out for moss balls, which form in few other places around the world.
---
---
The geology that surrounds Mývatn, however, is perhaps even more spectacular. Perfectly formed pseudo-craters line many banks, and can be walked up to and encircled, revealing secrets of the volcanism in Iceland. Dimmuborgir, meanwhile, is a field of lava so dramatic that it is often referred to as the Black Fortress.
Within this lava field, hidden in a cave, is the increasingly famous Grjótagjá hot spring. Though it cannot be bathed in due to its ever-changing temperature, it is a must-see for fans of the Game of Thrones series, as it was a shooting location for one of the franchise's most famous love scenes.
---
---
Those who want to bathe in geothermal waters need not look far, however; the Mývatn Nature Baths are a perfect place to unwind when travelling through the region.
Those in the Mývatn Area will find a range of other fascinating sites just a short drive away. It is, for example, close to Námaskarð Pass, where one can discover seething fumaroles and bubbling mud-pits on a stark mountain plateau. It is also close to some incredible waterfalls, most notably Dettifoss, the most powerful falls in Europe.
---
---
What is your favourite natural attraction in Iceland? Did you discover any hidden gems you'd like to share with the rest of us? Don't hesitate to leave your comments and queries below.